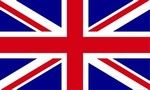 Overview
Other counties, not listed on the main page, are those where we believe there was no official Auxiliary Unit presence. We are happy to publicise discussion about or evidence of any secret Patrols. We believe that some men, unaware of the official Auxiliary Units, used their own initiative to set up their own Patrols.
We have notes on these counties:
Bedfordshire - read more here
Nottinghamshire - read about the Grassthorpe hideout
We have no information regarding the counties below, but as always welcome any hints:
Berkshire
Buckinghamshire
Cambridgeshire
Cheshire
Derbyshire
Gloucestershire
Hertfordshire
Lancashire
Leicestershire
London
Northamptonshire
Oxfordshire - although this was the location of the HQ at Coleshill House (formerly in Berkshire)
Staffordshire
Surrey
Warwickshire
Wiltshire 
Intelligence Officers (IO)
No IOs added yet.
Map of Patrol locations
No Patrols found in this county
Groups and Patrols
Sorry, no Patrols found for this county.