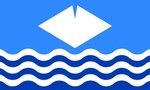 Overview
The Isle of Wight Auxiliary Units were part of Hampshire as Area number 14 (Hampshire and the Isle of Wight). The Hampshire Auxiliary Units Patrols can be divided into 10 Groups from lists recorded by Major Malcolm Hancock based at Coleshill House around September 1944. Groups 9 and 10 cover the Isle of Wight.
There were some changes in Patrols and personnel over time and the Group structure did not exist earlier in the war, but it provides a useful way to look at the Patrols.
The Hampshire and Isle of Wight nominal roll is a simple A-Z address book. The only way to identify which Auxiliers were in what Patrol is by their home address, unless we have accounts from those involved.
Where Patrols are close together there maybe some question over which Patrol they were part of.
In May 1944 many men were recruited from Auxiliary Units to travel to Isle of Wight to protect the island from a counter attack during D-Day. 
Intelligence Officers (IO)