Locality
The village of Birch lies approximately 5 miles south-west of Colchester. 
The Patrol members had a professional stand down picture taken by Colchester photographer Oscar Way.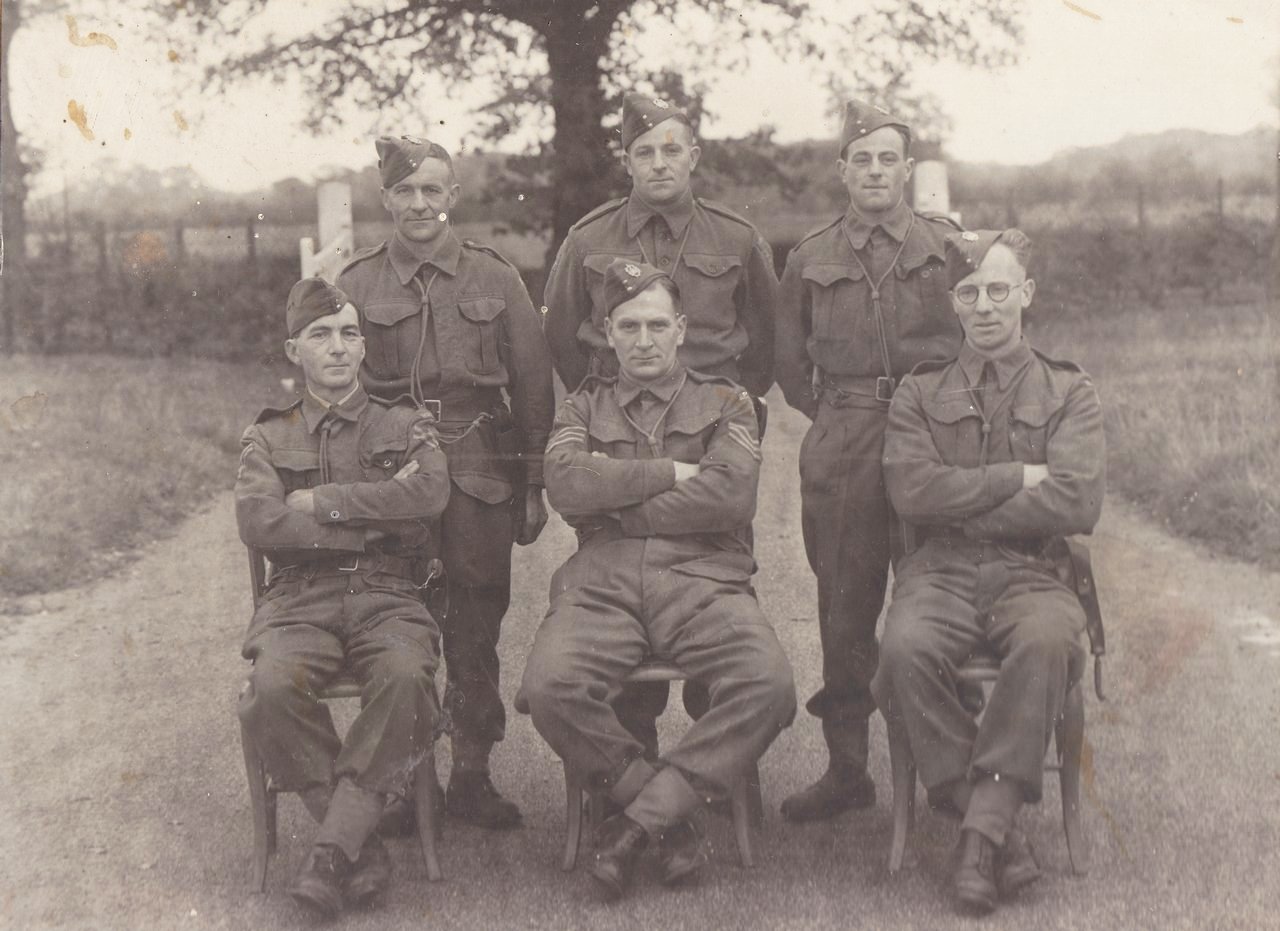 Operational Base (OB)
According to Fred Nash, of Essex County Council, the Operational Base (OB) was cut into the north end of an ancient dyke in Woods near Layer. It was a standard elephant shelter bunker and is now apparently partially collapsed.
Very little remains to be seen of the OB on the surface only the edge of part of the roof. The chamber appears almost completely filled with soil, and partly collapsed.
Photos that have been submitted to CART were taken during a survey of WW2 defences in Essex and are recorded as being in Chest Wood. Bob Strathern's daughter recalled the OB was in Butcher's Wood, near what is now Colchester Zoo.
OB Status
Collapsed with few visible remains
OB accessibility
This OB is on private land. Please do not be tempted to trespass to see it
Training
Dick Fairhead is known to have travelled to Coleshill for training.
References
TNA ref WO199/3389
Hancock data held at B.R.A
1939 Register
Bob Strathern's daughter Nancy Cannon and son Robin Strathern