The Auxiliary Units were issued with a huge range of weapons, explosives and equipment. Some items they received even before the Army had been issued with them, and many were also later issued to the SOE, the SAS, the French Maquis and other resistance groups.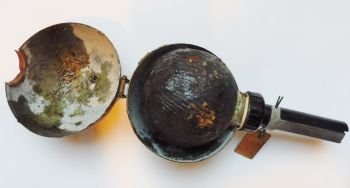 Firearms and Ammunition
Knives and Coshes
Explosives
Fuses and Detonators
Booby Traps and Timers
Incendiary Devices
Grenades
Badges and Insignia
Books and Pamphlets
Wireless Equipment
Messages and Codes
Personal Equipment
Uniforms
Vehicles
Explore many of these items on this page. There is also a downloadable fact sheet.