Our research team
Here are profiles of some of our researchers and supporters (not all of them wish to be recognised with an entry here).
Alan Stewart
Aberdeenshire Auxiliary Researcher
Alan works in Aberdeen, within the Oil & Gas, and Aviation sectors. As a qualified aircraft and helicopter pilot, He also is a commercial drone operator providing aerial images for media companies and quite a few books.
He has always had a great interest in World War 2, and in 2018 wrote a book  North East Scotland at War, Events and facts 1939-1945 and currently working on a second book. he is often giving talks to local historical groups in the area about World War 2 in the area.
Whilst researching for his book, he found out about the Auxiliary Units and joined the team in 2014 researching the Aberdeenshire and part of Angus areas.  There is still a lot of research to be done in Aberdeenshire, and always keen to follow up new pieces of information.
His finest achievement was locating a decoy airfield close to his home,  armed with a metal detector an trowel found a target of great interest with the detector.  Having excavated a hole that could probably be seen from space with a trowel (better than any JCB could have dug), the lesson of don't wear steel toe capped boots whilst metal detecting has been well and truly learned!
.
Arthur Ward
West Sussex researcher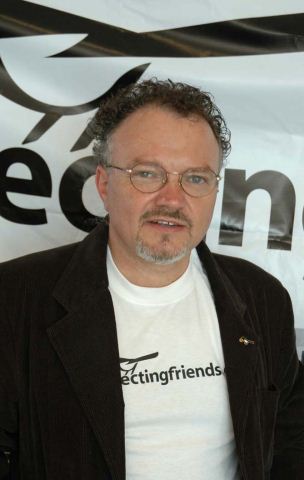 In his spare time designer Arthur Ward writes books about military history and collecting. In 1997 he wrote Resisting The Nazi Invader about the Auxiliary Units.
He is also the author of A Nation Alone - The Battle of Britain, Classic Toys, TV & Film Toys, Buying & Selling Wartime Collectables and Collecting British Army Cap Badges, all published by Crowood.
In 2009 The Boys' Book of Airfix was published, his third book about the brand. He runs enthusiasts' website www.collectingfriends.com
Bill Ashby
Coleshill Estate & Aux Researcher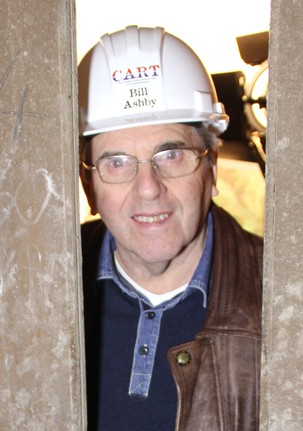 Son of Lt. W. Ashby (East Sussex Scout Section Officer), Bill is a member of the National Malaya & Borneo Veterans Association having served with REME during the Malayan Emergency.
His hobby is military history concentrating on 49(WR) Infantry Division in Normandy, The London Blitz which he remembers and of course the Auxiliary Units. He is retired, married and lives in Swindon.
Bill's main research is on Coleshill House itself and the staff that trained Auxiliers there during WW2.
Bill King
Researcher & talks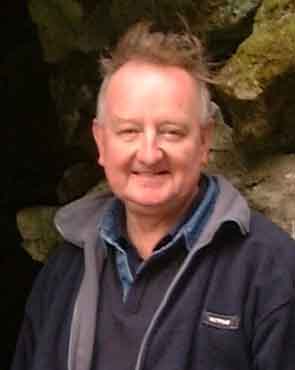 Bill is a Management Consultant and comes from a naval family. Bill's main interest areas settled on the Second World War with particular reference to the role of Airborne and Special forces and in Clandestine warfare. Bill has conducted extensive research on the role of the British Resistance Organisation (Auxiliary Units) and has contributed to the book 'With Britain in Mortal Danger' published in December 2002. He also appeared in the Television programmes 'History Mysteries' on BBC2 and the Channel 4 series 'Dads Secret Army'.
In addition to these activities Bill has given talks on Auxiliary Units to interest societies throughout Wiltshire and the south.
Clive Bassett
Clive has a life-long interest in WW2 Special Force Units, including S.O.E., O.S.S., Jedburghs and the Auxiliary Units. He is one of the founder members, Trustee and Committee Member of the "Carpetbagger" Museum at RAF Harrington. His first awareness of the Aux Units was over 30 years ago when he was able to buy an original "Countryman's Diary". Participating in an Aux Unit reunion a few years ago at Parham in the company of Bob Millard, was a very special occasion. Clive belongs to a number of WW2 interest organisations. He also enjoys researching remote SOE, OSS and Norwegian Training locations, travelling to France and Norway visiting Resistance Museums and the continued study of WW2 History.
David Blair
Fife and Angus & Scotland Aux Researcher
David has been researching Scottish Auxiliary Units for 25 years now, his research has enabled him to meet and interview many former Aux unit members in Scotland and further afield, this ongoing research has enabled him to get an understanding of how  the Organisation was established in Scotland.
He has located and visited 20+ Operational Bases, some barely visible, others still in fairly good condition inside. He has gathered information about networks all over Scotland.
David has a close association with UK Airborne Forces and is a former Paratrooper having served for over 19 years.
He lives in St Andrews in Fife with his partner. Once his research is complete (is it ever?) he hopes his labour of 'love' will at some point come to fruition' which will result in a publication on the Scottish Aux units and SDB
Donald Brown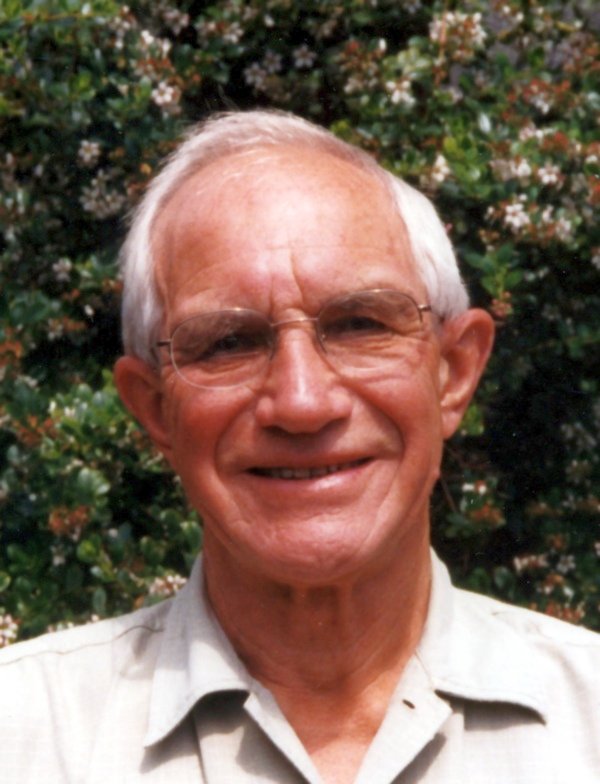 Donald was the author of Somerset Versus Hitler and has researched WW2 activities in Somerset, especially secret activities on Mendip. He had been a Headmaster, worked with the Mendip Ranger Service and taken part in the Defence of Britain Survey. All his findings are deposited within the Somerset Record Office and/or BRO Museum, Parham.
Ian Edwards
'Coleshill Reborn' Draughtsman
Ian is from Cardiff and is interested in general WW2 history especially aircraft and AFVs. All his uncles served in the war in all 3 services, and his father served in the RAF after the war in the Canal Zone.
Ian works for Halcrow as a CAD draughtsman/technician, and he is working alongside CART researcher Bill Ashby in creating some CAD drawings of Coleshill House and grounds.
Ian is a member of the United Services Mess in Cardiff. The Mess celebrated its centenary in 2009 and can count 15 of its members having won the Victoria Cross, the first dating from 1879 at Rorkes Drift.
John "Bodge" Wareham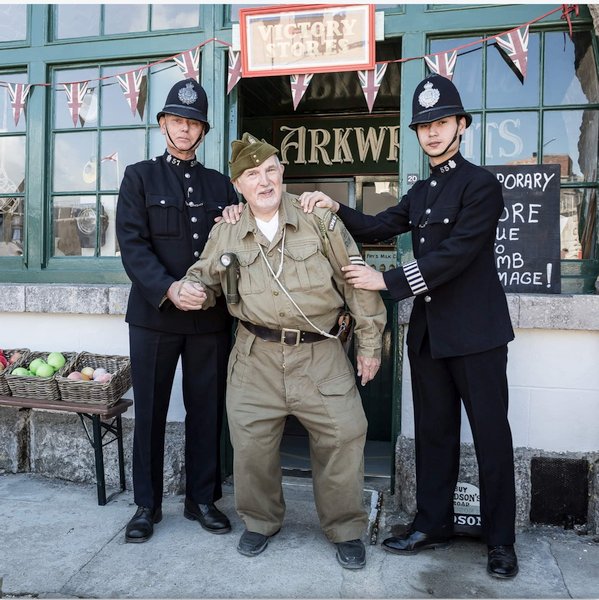 Got involved with the Creech barrow seven in 2015. Created my own website mainly about them but telling the story of all the men.
Got hooked by the stories that I came across and got involved with CART 2017.
Have been involved with several digs and O.B. viewings over the past few years.
Martin Dixon
Underground Expert
Martin Dixon was born in Barnsley at the heart of the South Yorks Coalfield and has had an interest in all matters underground ever since. He is Chairman of Subterranea Britannica - the UK's leading society for underground studies - and arranges frequent visits for members with his partner Linda. On the military side, Auxiliary Unit OBs, ammunition stores and zero stations are just a few of the many underground structures of interest.
 
The special fascination of underground space is that it has to be visited to be seen and appreciated; unlike surface features, subterranean structures have to be explored before their story can be heard. Martin holds a private pilot's licence and owns a share in a narrowboat so his feet sometimes seem to rarely touch terra firma!
Nick Marshall
Re-enactment
Nick has been re-enacting since 1978. After a visit to the British Resistance Organisation (BRO) Museum, he co-founded 'Behind Enemy Lines' in September 2009 to re-create an Auxiliary Units operational patrol.
He sees re-enactment as 'practical history' and has learnt the technology and skills of the different periods he portrays. 'Behind Enemy Lines' train using the same manuals and much of the same equipment (not the explosives!) as the original patrols and intend to carry out night exercises with other re-enactment groups. 
His main focus is on the patrols in the Welsh borders, which is his home area. The 'Shadrach' patrol (south Herefordshire) is the patrol he re-enacts, despite now being based in Leicestershire.
Nina Hannaford
Researcher for Devon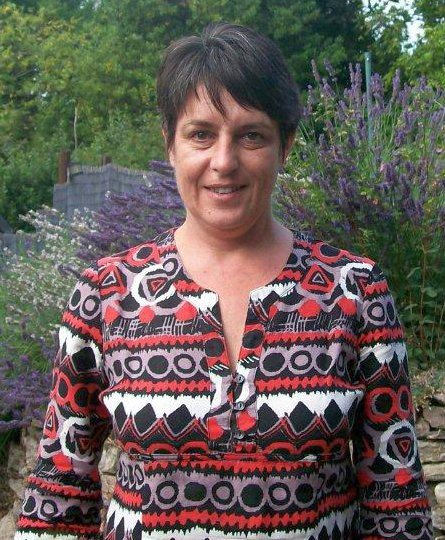 Nina was born and bred in Brixham Devon and works as a Dental Hygienist.
She became fascinated with the Auxiliary Units when she discovered that her Grandfather, two Uncles and a great Uncle all served in the Brixham Patrol. From her father's vague memories she has been able to find the remains of their operational base which can be seen on the Devon page. Now both her local museum and Battery Garden museum have a display on the unit and the men involved so it's a secret no more ! 
She is currently the Chair of the Coleshill Auxiliary Research Team.
Peter Antill
Sealion & Weapons expert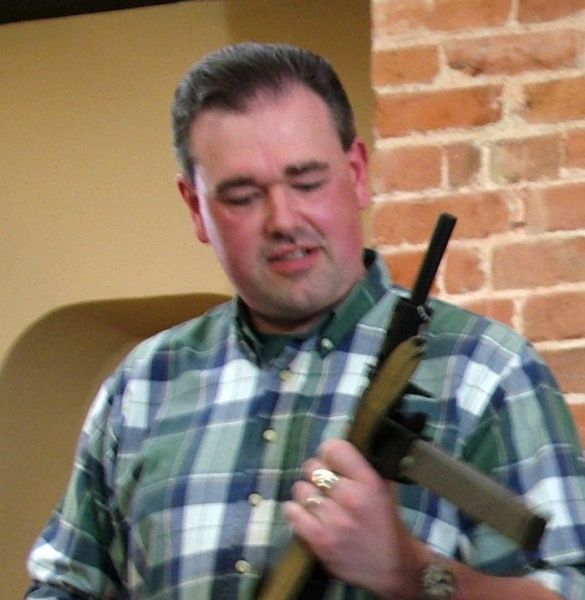 Until recently, Peter worked for Cranfield University in the Centre for Defence Acquisition at the Defence Academy of the United Kingdom, Shrivenham.
A degree holder from both Staffordshire University and the University College of Wales, Aberystwyth he also holds a PGCE (Postgraduate Certificate in Education) from Oxford Brooks University.
A published author, wargamer and target shooter, he also contributes to a military history project with two friends, located at http://www.historyofwar.org.
Peter has written many articles for CART on various firearms. They can be seen here.
Richard Ashley
Weapons Expert
Richard had been a military firearm collector for well over 55 years. A time served gunsmith and gunmaker. 22 years as R.E.M.E. armourer, Staff Sergeant Police armourer for 25 years with Suffolk and Norfolk police. He examined firearms and prepared reports for court use. Was a Section 5 dealer for 25 years and had what was considered to be one of the finest collection of military firearms and associated equipment including fighting devices. He lectured on military firearms and equipment and worked for many major and regimental museums.
Roger Green
Coleshill Estate Expert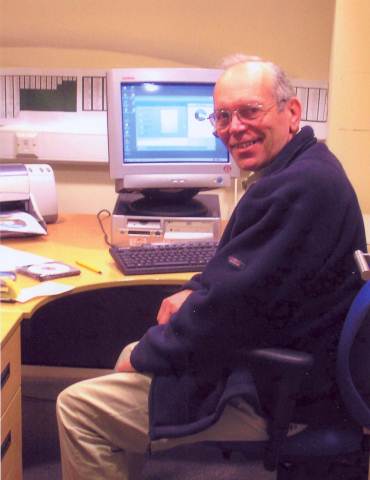 Roger is a volunteer with the National Trust at Coleshill and one of his jobs is to take children around the estate. He explains the significance of Coleshill during the war and what happened there. Roger has been involved in the upgrade of the guardhouse and the interpretation installed there. He also took part in the preparation work for the replica OB that was built on site (taking the pressure off the original OB which at 75 years of age was getting fragile.). Also involved in building a replica Observation Post which is a copy of one found in North Yorkshire. A secret radio station hidden in a chicken hut has now been created to explain how the Special Duties Branch operated. Also in the process with colleagues of uncovering and restoring what is thought to be a very early version of Operational Base close to the original one that was found.
He has made a model of the OB and it is used to  help illustrate what it was like. He hopes to make a model of the whole site at Coleshill showing all the buildings as they were in the future.
Sallie Mogford
Monmouthshire Aux Researcher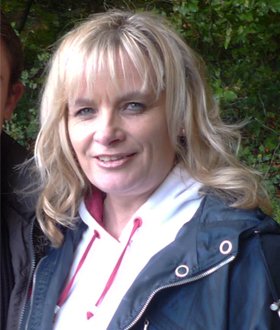 Sallie is the granddaughter of Leslie Bulley of Jonah Patrol and the Great Niece of Charles Bulley also of Jonah Patrol. It formed part of 202 Battalion area 19 group 3 and was one of the eight Monmouthshire patrols.
Sallie has worked with Cadw to successfully protect their main OB and ammunition bunkers as scheduled ancient monuments - sites of national historic importance. She conducts a considerable number of guided walks to the site and helps schools with their WW2 projects. Any information on the Monmouthshire patrols would be gratefully received. Sallie works as a Higher Executive Officer in the Civil Service and lives in Newport.
Stephen Lewins
Northumberland & General Aux researcher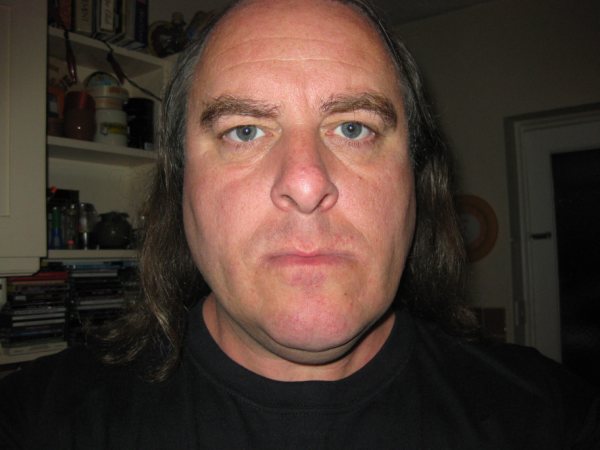 Stephen lives in Northumberland. His interest in things military started some time ago when he got involved with the Defence of Britain Project. He is helped by a friend, who was in Military Intel. Between them they have photographed sites and tried to work out where bases were. He says, "It is a pleasure to wander around the countryside in Northumberland looking for remains, though the weather often lets you down!"
Stephen worked for Network Rail and he has a page on Flickr where you can see hundreds of pillboxes, O.B's and other defence site photographs. He has contributed much information countrywide to the site.
Stewart Angell
Sussex Aux Consultant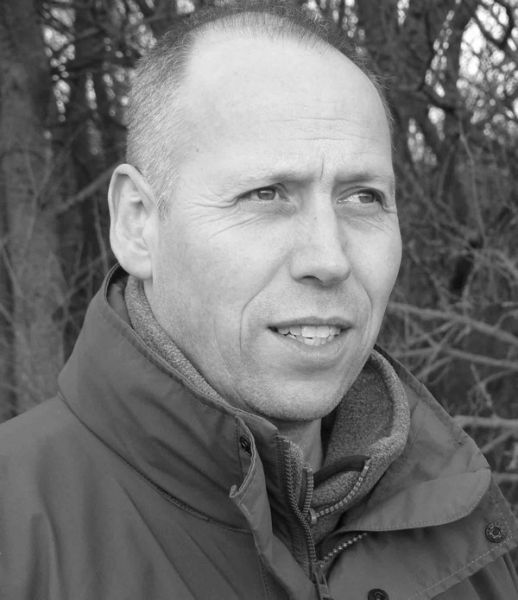 Stewart started researching the Sussex Auxiliary Units in 1992. Four years later following extensive interviews with original patrol members and many hours in the field looking for the remains of their secret hideouts his findings were published as 'The Secret Sussex Resistance' (Available to buy through our shop)
He is a member of Subterranea Britannica and a founder member of the Sussex Military History Society.
Tom Sykes
CART Founder & Webmaster for our first website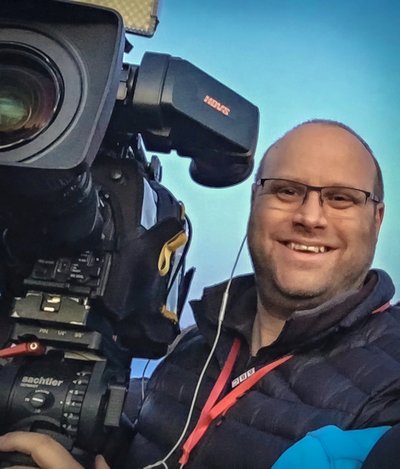 Tom started CART after a moving to the area and hearing of the HQ site. He ran CART in his spare time from his home in Highworth. Tom works in television and he edited the video content and created many of the images on the website. 
In 2017 Tom stood down as the CART leader and webmaster to concentrate on his freelance work.
Will Ward
Dorset and Senior OB Researcher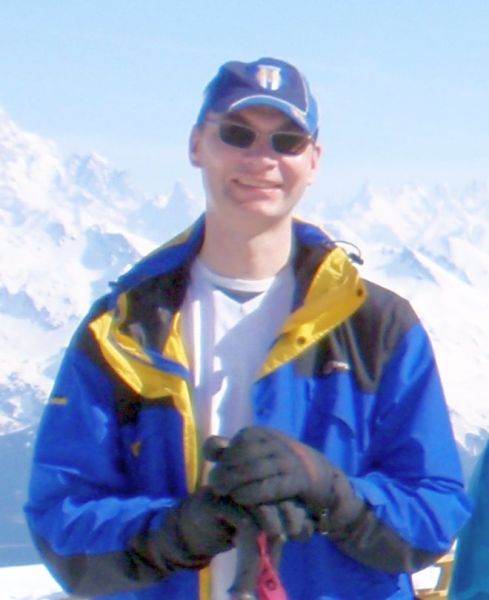 In 1995 Will became Auxiliary Units coordinator for the Defence of Britain (DoB) Project, mostly as he lived just up the road from Duxford and already had an interest in the Home Guard. Many good friendships and much information came from this, not all of which made it to the DoB database. It was clear there was more to rediscover and when John Warwicker stood down, Will took over the editorial role of the Parham Airfield Museum (BROM) newsletter, trying to include bits and pieces of research as they appeared, until the print version ceased publication.
Will sees CART as the online verson of the DoB cooperative spirit and BROM collection roles combined. If you share what you know, then even more new material will come back in return. CART has shown that since 2009 growing to the size it is today.
In recent years he has also been involved in a number of archaeological explorations of OBs, giving talks and displays, but continues to be surprised by the amount of new information coming to light about the Auxiliary Units story.