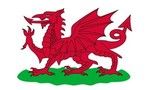 Overview
Lists recorded by Major Malcolm Hancock based at Coleshill House around September 1944 show Monmouthshire was incorporated with Herefordshire and Worcestershire which together formed Area 19.
There were some changes in Patrols and personnel over time and the Group structure did not exist earlier in the war, but it provides a useful way to look at the Patrols.
The nominal rolls are mainly recorded in Patrol order.
Here are some very interesting audio accounts:
Intelligence Officers (IO)