The Archaeology of Auxiliary Units, Britain's Secret Wartime Resistance in Waiting
CART, the Coleshill Auxiliary Research Team,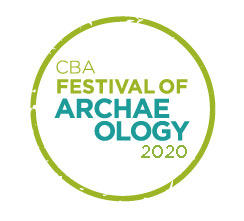 offers a contribution to this digital event by exploring the archaeology of the Auxiliary Units, created in 1940 in case of German invasion. With underground hideouts around the coastal areas from the far north of Scotland all along the east coast to South Wales, we could never have run a single face-to-face event covering all these locations.
As well as looking at the results of digs at Auxiliary Units sites, we will explore the many different archaeological techniques and processes that have been applied. We have some new and previously unpublished images from investigations around the country and some videos being shown for the first time. We will lead you through the many sources of information available.
We have linked up with professional archaeologists to bring you some state of the art digital investigations, in keeping with the digital theme of this event! We are also launching our newly upgraded website to coincide with the Festival of Archaeology. This lists every known member of Auxiliary Units for the first time ever, freely available, allowing you to do a bit of digging into your own past to see if you know someone who would have stayed behind in the event of a Nazi invasion.
If you can't wait, then check out our new website, but do come back regularly as we are constantly adding to the new site and will have much more to see, including day by day updates for the Festival of Archaeology pages.
If you haven't seen it before, start by watching our introductory video produced by Martyn Allen.