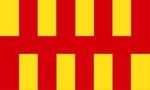 Overview
Lists recorded by Major Malcolm Hancock based at Coleshill House around September 1944 record Northumberland was Area 5. There were 21 Auxiliary Unit Patrols in Northumberland, within 5 groups.
In 1942, 15 Patrols had been formed with 5 more required. Only 1 OB was in the process of being built and 19 more were wanted.
The nominal roll is written in Patrol order.
Headquarters
Captain Torrance used Inverurie Camp near Aberdeen as his base while scouting, though he presumably stayed somewhere more local while recruiting Patrols. Captain Quayle used Shielow Castle, north of Belford as his Headquarters and Captain Gough used Belford Hall and Middleton Hall (near Belford, Northumberland) as well as an unknown house in Berwick. Captain Gough and Captain Thouron used a house in Alnwick and Doxford Hall.
Training was at Melville House, Ladybank, Cupar, Fife as well as locally. A small arms and assault course was set up near the Allerdean OB at Scremerston Hill Farm, to the south of Berwick on Tweed. The Patrols also did training with the regular army at Otterburn Ranges.
The stores for Northumberland and Durham were at Northallerton, North Yorkshire. Though the Quartermaster used the Northallerton Home Guard stores as cover. Fast communications with Northern Command based in York and the Home Guard stores based in Northallerton was done via the Post Office next to Chathill trail station. This meant that stores could be ordered by phone and then dropped at Chathill station in less than a couple of hours.
From 27 September 1944, the Headquarters was at 6 Queen Street, Perth, Scotland as part of Area 1. Commanding officers were Major G.R. McNichol and Captain A. Fiddes-Watt.
Intelligence Officers (IO)
Scout sections
There was only one Northumberland Scout Section.
The Scout Section were based at some buildings at Kyloe close to the Auxiliary Unit Intelligence Officer at Sheilow Castle. The military planners had a fear of an airborne attack with coastal support in the north Northumberland/Scottish Borders area that could quickly cut England and Scotland into two areas and having Scotland cut off and out of the war.