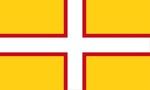 Overview
The 40 Dorset Auxiliary Units Patrols can be divided into six Groups from lists recorded by Major Malcolm Hancock based at Coleshill House around  September 1944.
There were some changes in Patrols and personnel over time and the Group structure did not exist early in the war, but it provides a useful way to look at the Patrols.
The Dorset nominal roll is divided into two parts, an earlier list of the men by Patrol, together with a simple A-Z address book that was kept updated until Stand Down. The only way to identify which Auxiliers were in which Patrol is by their home address, if they do not appear in the earlier list.
Headquarters
The first Headquarters for Dorset was the home of its first Intelligence Officer at St Giles House near Wimborne. Next came Langton House in Blandford followed by Bingham's Melcombe. When Auxiliary Units were forced to leave there, they found a new headquarters at Duntish Court at Buckland Newton and moved in on 16 Mar 1943. On 1 Oct 1944 the Dorset Headquarters was closed down and the county was administered from Bishops Waltham in Hampshire as part of Area 3.
Intelligence Officers (IO)