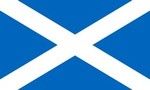 Overview
Lists recorded by Major Malcolm Hancock based at Coleshill House around September 1944 show The Highlands and Islands incorporated Caithness, Sutherland, Ross & Cromarty and Outer Hebrides Auxiliary Units which formed Area 1.
There were some changes in Patrols and personnel over time and the Group structure did not exist earlier in the war, but it provides a useful way to look at the Patrols.
There are three versions of the nominal roll for the area, the first dated 27th October 1942 and the last from around stand down in November 1944. This shows changes in personnel over time. The nominal rolls are mainly recorded in Patrol order.
Headquarters
Captain Eustace Maxwell initially operated from the Ulbster Hotel, Halkirk, Caithness as his Headquarters while setting up the Patrols. The Last Ditch records that the Headquarters was subsequently at Berridale, Caithness before moving to Little Ferry House, Golspie, Sutherland, but with no indications of timing. As Intelligence Officer Captain Fiddes-Watt was interviewed for this book, he was the likely source of this information and it reflects the locations in use during his tenure. From 27 September 1944 the Patrols were adminstered as part of Area 1 from the Headquarters at 6 Queen Street, Perth.
Intelligence Officers (IO)
Scout sections
The structure of Scout Sections in Scotland is not clearly understand. There was likely to have been a Highlands Scout Section.