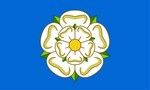 Overview
Lists recorded by Major Malcolm Hancock based at Coleshill House around September 1944 show Yorkshire was recorded as Area 7 which covered East Riding. Yorkshire's North Riding was administered with County Durham as Area 6.
Headquarters
The East Riding of Yorkshire Auxiliary Units were under the command of Captain Peter Hollis, the son of a local vicar who hailed from the Hull area. Captain Hollis knew the East Riding and Yorkshire Wolds well making him a good choice for the role.
Initially the East Riding's HQ was at Benningholme Hall, Skirlaugh. This building was requisitioned by the military so they moved to Rise Hall, Rise. The Hall's Ice House was used as the area explosives store. The site at Rise was to the East of the county and towards the coast which was not ideal. Again the Hall was requisitioned by the military and so the Intelligence Officer had to move HQ again.
The final site for the Auxiliary Units HQ was at Middleton Hall, Middleton-on-the Wolds, near Driffield. It was ideally placed in the centre of the East Riding's Patrols and easy to get to. The stable block was converted into the HQ.
Captain Peter Hollis left the Auxiliary Units to use his skills in irregular warfare with the East African Rifles based in Kenya.
He was succeeded by "Terry" Leigh-Lye, later a boxing commentator. Captain Leigh-Lye also used Middleton Hall stables as his HQ though it seems a good number of meetings were held in the Crown & Anchor public house in Middleton.
During his time as Intelligence Officer Captain Peter Hollis seems to have only had control of the Patrols up to Bainton. The rest were under Captain Guy Atkinson Intelligence Officer for County Durham. This set up altered with Captain Atkinson having the Durham area only with the North Riding of Yorkshire Patrols looking after themselves.
Intelligence Officers (IO)