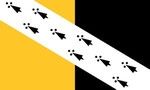 Overview
The 45 Norfolk Auxiliary Units Patrols can be divided into 11 Groups from lists recorded by Major Malcolm Hancock based at Coleshill House around the September 1944.
There were some changes in Patrols and personnel over time and the Group structure did not exist early in the war, but it provides a useful way to look at the Patrols.
The Norfolk Nominal Roll is organised by Group and Patrol meaning that the majority of men can confidently allocated. There is an additional alphabetical list with some additional men who can only be allocated by address and where Patrols are close together this has not been possible.
Headquarters
Captain Oxenden initialy used the Annesley Hotel, Eaton, Norwich as his Headquarters. By May 1941 the Headquarters had moved to Beeston Hall, where it remained until 13 August 1943. After that it moved to Syderstone. By 7th June 1944, Bolton House, Burnham Market was in use. On 16th July 1944 a new Headquarters for Norfolk, Suffolk and Essex opened at the Masonic Hall in Framlingham. Norfolk came under Area 2 on the final reorganisation with the Headquarters at North Bar Within, Beverley, Yorkshire.
Intelligence Officers (IO)