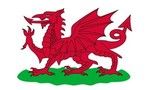 Overview
Initially it appears Pembrokeshire, Carmarthenshire and Glamorganshire were separate. Pembrokeshire, West Glamorganshire and Carmarthenshire were later merged to become part of Area 20 (Carmarthen). East Glamorganshire was recorded separately as being part of Area 19 (Hereford).
West and East Glamorganshire were recorded as being transferred to separate areas 20 Nov 1943.
Before stand down it is recorded that South Wales is part of Region 4 along with the whole of the South West Peninsular, Monmouthshire, Hereford and Worcestershire with the final Intelligence Officer, Major Harston, based in Ashburton in Devon.
There were some changes in Patrols and personnel over time and the Group structure did not exist earlier in the war, but it provides a useful way to look at the Patrols.
The nominal rolls are mainly recorded in Patrol order.
Headquarters
Captain Crawley, the first Intelligence Officer, was based at Gileston, Talybont-on-Usk, Powys, Brecon.
Glamorganshire was controlled by Major Johnson at Porthcawl.
By 1941 the South Wales Headquarters was at Penllwyn Park, Carmarthen. By November 1943 it had moved to The Cawdor, Lammas Street, Carmarthen. From 27 September 1944 South Wales came under Area 4 for its administration with its Headquarters at East Street, Ashburton, Devon.
Intelligence Officers (IO)
Scout sections
There are no records of any Scout sections in South Wales