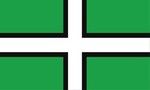 Overview
The 32 Devon Auxiliary Units Patrols can be divided into 6 Groups from lists recorded by Major Malcolm Hancock based at Coleshill House around September 1944. There were some changes in Patrols and personnel over time and the Group structure did not exist earlier in the war, but it provides a useful way to look at the Patrols.
In late 1941 there were 23 Patrols formed, containing 150 men, under 6 Group Commanders, with 6 more Patrols planed. 19 OBs had been finished, 3 being built and 7 more wanted.
The Devon nominal roll is a simple A-Z address book. The only way to identify which Auxiliers were in what Patrol is by their home address. Where Patrols are close together there maybe some question over what Patrol they were part of.
Headquarters
Captain Edmundson had already been active in Devon and Cornwall before joining Auxiliary Units and used Fort Austin as his base having operated from there already. By mid 1941, probably earlier, the Headquarters had moved to Polhilsa House in Cornwall. While this might seem unusual as a base for Devon, at that point Devon and Cornwall were considered a single command by Auxiliary Units. With the appointment of John Dingley as IO on 15 June 1941, Devon and Cornwall Auxiliary Units were divided between two Intelligence Officers.
Devon and Cornwall Officers with Intelligence Officers at Langstone Manor. Most likely Nov 1943. Click on links to go to Officer's page.
On 15 September 1942 the Headquarters moved to Langstone Manor in Devon remaining there until 8 November 1943. After this it was in East Street, Ashburton in Devon which became the Headquarters of Number 4 Area, which included Devon, from September 1944.
Intelligence Officers (IO)
Scout sections
With Devon and Cornwall being combined under a single Intelligence Officer, there was just a single Devon Scout Section. After the manpower reductions in April 1943 when around half the personnel were returned to their regiments, a Combined Devon and Cornwall Scout Section was formed. For its last few months of existence there would have been just four Scout Section men remaining to support training for the Patrols.